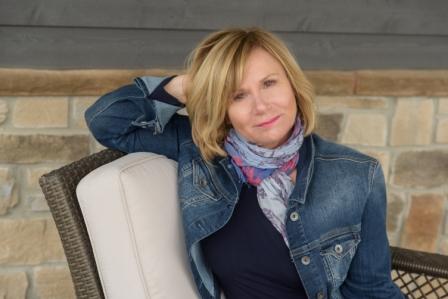 Hi, My name is Janet Dalzell, and I am the founder of Bobcaygeon Yoga & Pilates. Yoga and Pilates are my passions and I teach them both because I believe they are a perfect complement to each other. Pilates is a great way to teach new students how to better understand their core and with the incredible core strength that comes from a regular Pilates class students are able to go deeper and safer in their Yoga practice.
Yoga has helped me to become a happier and healthier person, giving me a sense of inner peace and overall body and mind awareness. I love the energy of Yoga, whether it's teaching a strong Vinyasa flow class helping students deepen their practice or basking in the soothing calming effects of a Restorative/Yin practice. My students include men and women who range in age from mid 30's to late 70's and I offer a wide variety of classes to meet the varying needs.
It is my personal goal to help inspire my students to have fun, relax breathe into the poses to the best of their ability so that they may embark upon their own personal "Journey". Every day, I feel honoured and humbled at the opportunity of teaching the positive value and amazing benefits of Yoga and Pilates.
Yoga and Pilates are remarkable tools that will help anyone at any stage of life. I would love to be your guide along that journey.
I hope you will join me for Yoga/Pilates for Relaxation, Fun and Friendship.
Namaste!
---
Janet is a RYT 500 Certified Yoga Teacher
Therapeutic Yoga Specialist
Reiki Level I
Certified Pilates Mat Instructor
Certified Fitness Instructor
Certified Trainer of CORE Resist-A-Ball Levels I II